MX Player, is an Indian video player, Video on demand, OTT Service and Entertainment Platform owned by Times Internet. With over 81.5 million Daily Active Users – it is the India's largest Entertainment platform, present on 1 out of every 2 smartphones.
MX Player, a video-streaming app owned by Times Internet, aims to become a multi-modal entertainment app as it expands into music, gaming and international markets.
On Thursday, MX Player was named the top streaming app in India for 2019 by App Annie, a San Francisco-based research firm that specialises in data on the mobile app industry.
MX Player was followed by Hotstar, Netflix, Amazon Prime and JioTV on the App Annie list.
While 2019 was a good year, the company has miles to go, MX Player chief executive Karan Bedi said. "We ended 2019 with 280 million monthly active users," he added.
"We are a multi-modal entertainment platform. We started music streaming six months back. Now, we have launched gaming. We want to give 360-degree entertainment. We are also starting to explore international markets," the CEO said.
Times Internet is the digital arm of the Times Group, which also publishes The Economic Times.
Content license: Freeware
Launched: As video player: 18 July 2011; As OTT: 20 February 2019
Users: 500 million (Global); 350 million (India) (2019)
Parent: Times Internet (2018–present)
Created by: J2 Interactive
Types of site: Video on demand, Media player software
India Users Only –
The only entertainment app that integrates all forms of entertainment in one platform – top grade offline video player, online streaming and audio music.
Freely access over 100,000+ hours of content on your favorite app across Movies, TV Shows, Web series, Music Videos, Sports and News in over 10 regional languages.
Play, pause, and resume unlimited music videos, your favourite movies, shows and more online absolutely for free on MX Player.
MX Player is India's Most Premium OTT Service, which gives access to a huge range of the latest music videos, movies, comedy shows, TV shows, popular web series, trending short films, stand-up comedians videos and a lot more on internet-connected devices. There's forever something new to watch and listen, and award-winning series, TV shows and flicks every month, we believe in entertainment without any brakes!
The best part is, here we have a plethora of regional content as well. Pick from a wide collection of English, Hindi, Telugu, Tamil, Kannada and more languages shows, movies, music videos, web series, etc., and enjoy watching and listening to your regional favorites anytime and anywhere without much research on MX Player. We are a streaming service that enables our customers to relish unlimited entertainment like never before, whilst viewing our content, and not having to look anywhere else.
Take delight of Hindi songs, Bollywood music & movies, Tollywood entertainment, English movies, much-loved web series, shows and much more online whenever you want at MX Player!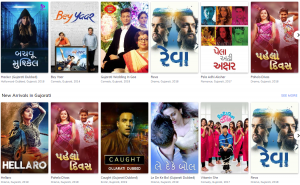 MX Originals and Exclusives
🔥Flames
🔥I'm Mature
🔥Hello Mini
🔥Only For Singles
🔥F Buddies
🔥Thinkistan
🔥AaFAt
🔥Hey, Prabhu
🔥Love OK Please

Top Shows From Other Production Houses
🔥Bigg Boss
🔥The Kapil Sharma Show
🔥KBC
Free Online Music – Music tab users can stream their favourite Bollywood, International and Regional hit songs.
MX Player Official Site Click Here
a) HARDWARE ACCELERATION – Hardware acceleration can be applied to more videos with the help of new HW+ decoder.
b) MULTI-CORE DECODING – MX Player is the first Android video player which supports multi-core decoding.
c) PINCH TO ZOOM, ZOOM AND PAN – Easily zoom in and out by pinching and swiping across the screen. Zoom and Pan is also available by option.
d) SUBTITLE GESTURES – Scroll forward/backward to move to next/previous text, Up/down to move text up and down, Zoom in/out to change text size.
e) MX FILE SHARING – Fast transfer files without mobile data usage. Share Music, Share Video, Share Files.
f) KIDS LOCK – Keep your kids entertained without having to worry that they can make calls or touch other apps.
Subtitle formats:
– DVD, DVB, SSA/*ASS* subtitle tracks.
– SubStation Alpha(.ssa/.*ass*) with full styling.
– SAMI(.smi) with Ruby tag support.
– SubRip(.srt)
– MicroDVD(.sub)
– VobSub(.sub/.idx)
– SubViewer2.0(.sub)
– MPL2(.mpl)
– TMPlayer(.txt)
– Teletext
– PJS(.pjs)
– WebVTT(.vtt)